The State Public Charter School Commission or "the Commission" is the State of Hawaii's statewide charter school authorizer. The mission of the Commission is "to authorize high-quality public charter schools throughout the State". The Commission is a diverse and talented group of leaders appointed by the Hawaii Board of Education on an unpaid, volunteer basis.
The Commission is made up of nine members, all of whom are statutorily required to meet the following qualifications:
​Commitment to education. Each member's record demonstrates a deep and abiding interest in education, and a dedication to the social, academic, and character development of young people through the administration of a high performing charter school system.
Record of integrity, civic virtue, and high ethical standards. Each member demonstrates integrity, civic virtue, and high ethical standards and is willing to hold fellow Commission members to the same.
Availability for constructive engagement. Each member is committed to being a conscientious and attentive Commission member.
Knowledge of best practices. Each member has an understanding of best practices in charter school educational governance or is willing to be trained in such.
On June 28, 2018, the Commission approved its Strategic Vision and Plan for Chartering and Authorizing of Public Charter Schools 2019-2023. Click here to view the plan. On September 23, 2021 the Commission adopted a revised Strategic Plan. Click here to view the revised Strategic Plan.

Commissioner, July 1, 2023 through June 30, 2026
Commissioner, July 1, 2021 through June 30, 2024
Commissioner, July 1, 2021 through June 30, 2024
Commissioner, July 1, 2022 through June 30, 2025
Chairperson, July 1, 2021 through June 30, 2024
Commissioner, July 1, 2022 through June 30, 2025
Commissioner, July 1, 2023 through June 30, 2026
Commissioner, July 1, 2022 through June 30, 2025
Commissioner, July 1, 2023 through June 30, 2026
Makalapua Alencastre
Commissioner, July 1, 2023 through June 30, 2026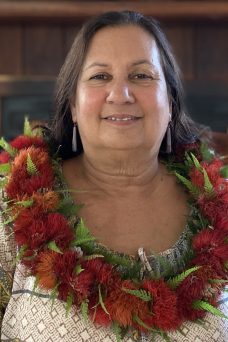 He kūpaʻa kēia i ka hoʻōla ʻōlelo Hawaiʻi ma o ka home a me ka hoʻonaʻauao. He lima kōkua wiwoʻole nō hoʻi no ka pono o ke aʻo ʻana i kā kākou poʻe keiki ma o ka ʻike kūpuna o nēia ʻāina aloha. Pēlā e hoʻokele mau ai i kaʻu hana ma ka noho ʻelele ʻana ma kēia ʻAha Kula Hoʻāmana.
Makalapua has focused her life's work on the reestablishment of Hawaiian as the primary language of the home and education. Her professional and research interests are inspired by her commitment and respect for the Hawaiian language and culture and include language acquisition, immersion education-program planning and evaluation, educational resource development, teacher education, and educational reform. Makalapua attended the University of Hawaiʻi at Mānoa, for undergraduate and graduate degrees earning a B.A. in Hawaiian Studies, a professional diploma in language education, a M.A. in ESL, and an Ed.D. in Professional Educational Practice. As a Hawaiian educator for over 40 years, Makalapua has taught at the elementary, secondary and university levels and has served as administrator of Oʻahuʻs five ʻAha Pūnana Leo preschools and Ke Kula ʻo Kamakau, a P-12 indigenous medium public charter school. Recently retired from the University of Hawaiʻi as Associate Professor at Ka Haka ʻUla o Keʻelikōlani College of Hawaiian Language, Makalapua serves on numerous educational committees, as well as mentors graduate level students.
Shannon Cleary
Commissioner, July 1, 2021 through June 30, 2024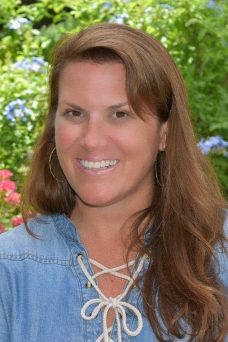 An advocate of publicly funded education, Shannon Cleary accepted a position at Mid-Pacific Institute as the Vice-President of Institutional Advancement in September 2020. Shannon has extensive experience with school development work and with charter schools in Hawaii. From July 2012 thru December 2015, she was the Director of Advancement at Hawaii Technology Academy. Prior to that, she was the Director of Annual Giving/Alumni Relations for five years at La Jolla Country Day School in La Jolla, CA; prior to that she was the Foreign Language Department Chair and Japanese teacher at Maui Preparatory Academy, where she also served as the Director of Admissions.
In addition to her work in education, Shannon was one of the original founders of the non-profit, Run for the Fallen. Shannon has served on the 1LT Michael J. Cleary Fund board since 2006, Harbor Square AOAO board since November of 2015 and has been a board member of HPCSN since November of 2014.
Alex Harris
Commissioner, July 1, 2021 through June 30, 2024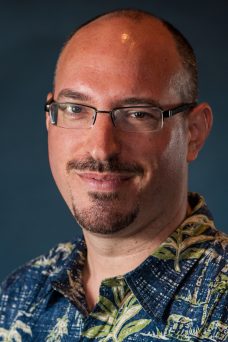 Alex Harris has spent his career working to improve educational opportunity for young people. He currently leads the grantmaking team for the Hawaii-based Harold K.L. Castle Foundation, where his work helps more low-income students to access good jobs by obtaining a promising degree or credential. Alex has prior public sector leadership experience in the Hawaii Department of Education and DC Office of the State Superintendent of Education and has led large initiatives for the National Governors Association, Council for Chief State School Officers and US Education Delivery Institute supporting transformation of school districts and systems.
Harris is a board member of AdvanceCTE and the National Career Academy Coalition and sits on the organizing committee for Grantmakers for Education's national conference. He holds degrees from the Harvard University Kennedy School of Government and Brown University and lives in Windward Oahu with his wife and two sons.
Kama Hopkins
Commissioner, July 1, 2022 through June 30, 2025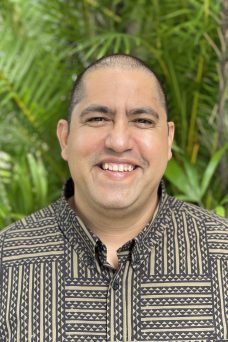 Kama Hopkins is the Trust Services Manager for King Lunalilo Trust and Home. He previously served as an Office of Hawaiian Affairs Trustee Aide from 2007 to 2022. He also served as a Hawaiian Homes Commissioner, a member on the governing boards of Hālau Lōkahi and Kanu O Ka 'Āina Public Charter Schools and a member of the Hawaiʻi State Board of Habitat for Humanity. Through his public service and experience on various boards, Kama gained expertise in building good relationships with individuals and organizations within the Native Hawaiian community and other communities throughout Hawaiʻi. Currently, he serves as a member of the Hawaiʻi State Public Charter School Commission, the Mānoa Neighborhood Board, the Board of Directors of Mālama Mānoa and the Board of Directors of Mamaka 'Aialo.
Kama is a member of the Nā Hōkū Hanohano award winning Hawaiian music group, Holunape. He is also a member of the musical group, NUE-Nā ʻUkulele ʻEkolu. Kama started out his professional career as a Hawaiian language immersion preschool teacher. He also taught in the elementary, secondary, college and adult education levels. He still enjoys that profession by teaching ʻŌlelo Hawaiʻi, ʻUkulele and Bass classes online and in person.
Kama tries to live each day by one of his favorite sayings…"Always with Aloha."
Cathy Ikeda
Chairperson, July 1, 2021 through June 30, 2024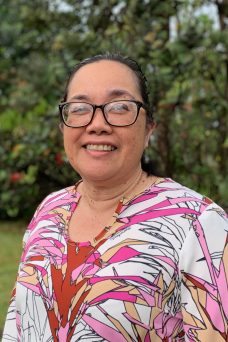 Cathy is the granddaughter of teachers, the daughter of teachers, the mother of a teacher and a teacher of teachers. Her life work continues to be on normalizing Hawaiian culture based education practices in the classroom for all of Hawaiʻi's students. She earned a B.A. in English, a secondary teaching certification and an M.Ed. from the University of Hawaiʻi at Hilo. Cathy also earned an Ed.D. in Professional Educational Practice from the University of Hawaiʻi at Mānoa. She has taught grades 6-12 for 23 years on Hawaiʻi Island and is currently an Assistant Professor of Middle/Secondary Education at the University of Hawaiʻi West Oʻahu.
Matthew Kodama
Commissioner, July 1, 2022 through June 30, 2025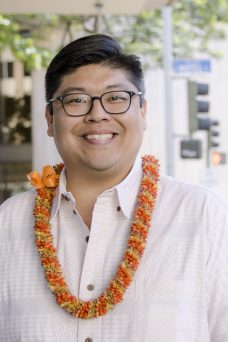 Matthew recently joined Belt Collins as a senior planner. He has a background in real estate asset management, financial modelling and forecasting, statistics and data analysis, and project planning and coordination. He has experience with real estate asset and property management, environmental impact studies, land use planning and State of Hawai'i government procedures. Matthew graduated from the University of Hawaii at Mānoa for both his BBA and MBA and has a family with two young children.
Roger McKeague
Commissioner, July 1, 2023 through June 30, 2026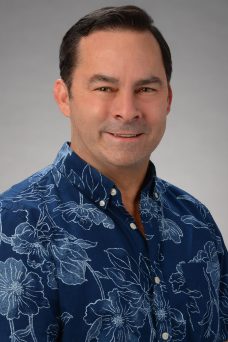 Roger McKeague has served as president and chief executive officer of 'Ōlelo Community Media since April 2021.
As president and CEO, McKeague leads 'Ōlelo's efforts to expand and broaden quality services, programs, initiatives and innovative media. Against the backdrop of a rapidly changing media landscape, he oversees the organization as it continues to evolve, while still ensuring the community's free access to its media outlets for expression without censorship.
Immediately prior to joining 'Ōlelo, the longtime attorney and strategic organizational leader lived in Seattle, where he served as a business consultant. He also held executive positions at Sector 5 and Tekvisions, both IT equipment companies, primarily serving public-school districts.
McKeague had left the state in 2013 after serving as the executive director of the Hawai'i State Charter School Commission Administrative Office. Other previous Hawai'i positions include special assistant to Dr. Chiyome Fukino, director of the State Department of Health, and lead policy analyst in the Office of Governor Linda Lingle. He also served as development, legal and external affairs' consultant to Forest City Hawai'i. He started his legal career as an associate at Dwyer Imanaka Schraff Kido Meyer & Fujimoto.
McKeague received a Juris Doctor from the Northwestern School of Law of Lewis & Clark College and a Bachelor of Arts from the University of Hawai'i at Mānoa.
Outside of work, McKeague enjoys spending free time with his wife and daughters. Back in the islands, the Hawaiian waterman also rediscovered his treasured pastimes: paddling canoe, sailing and martial arts.
Carl Takamura
Commissioner, July 1, 2022 through June 30, 2025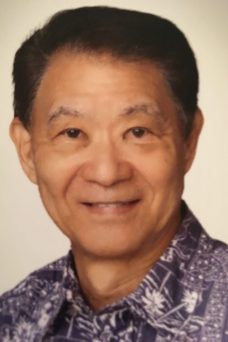 Carl Takamura has held leadership positions in both the private and public sectors that have enabled him to work to enhance access to quality education for all children. As Executive Director of The Hawaii Business Roundtable for over 16 years, he led the business community's advocacy for a comprehensive education reform agenda. He
also served in the Hawaii State Legislature where he chaired the House Committee on Youth and Elderly Affairs and was a member of the Higher Education Committee. On the national level, Carl served on the Steering Committee and Executive Committee of the Education Commission of the States (ECS); a member and Treasurer of the
Accrediting Commission for Schools/Western Association of Schools and Colleges (WASC); and the Specialty Areas Studies Board of the National Council for the
Accreditation of Teacher Education (NCATE). Carl also served as a member and Chair of the Charter School Review Panel, which was the predecessor of the State Charter
School Commission. Carl is a proud alumnus of McKinley High School, the University of Hawaii at Manoa, and Cornell University.
Lehua Veincent
Commissioner, July 1, 2023 through June 30, 2026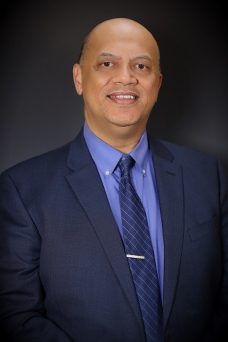 Known affectionately by many as "Kumu Lehua," Dr. Lehua Mark Veincent is on the vanguard of Hawaiian language and cultural education. The Hawaii Island native, with genealogical ties to Kaʻū, Puna, Keaukaha and Panaʻewa, earned dual degrees at UH-Hilo – a BA in Hawaiian studies and a BBA in business in 1988, plus a teacher certification in 1990. He has also earned two master's degrees from UH Manoa, in curriculum and instruction in 1999, and in educational administration in 2002 and a third master's degree in Business Administration from Grand Canyon University in December, 2019. In 2016, Kumu Lehua earned his Ph.D. in Education from the University of Hawai'i at Mānoa. His doctoral's work focused on cultural knowledge and education within a given community in strengthening one's identity and recognizing the importance of one's mauli, uniqueness.
For over 35 years, Kumu Lehua has served as an educator on Hawai'i and Maui Islands. He has taught kindergarten through 12th grades, and has also served as a lecturer and supervisor in the teacher education program at the University of Hawaiʻi at Hilo. Kumu Lehua has served as Hawaiian Language instructor for over 20 years for the DOE Community School for Adults and at the Hawaiʻi Community College. As Hawaiʻi Island is an important part of his foundation, Kumu Lehua has sat on numerous school and community boards.
In 2001, Veincent co-founded the Ke Ana La'ahana Public Charter School in Keaukaha – a 7 th -12 th grade cultural-based school. He has served as a Department of Education State Resource Teacher in Hawaiian studies and language, vice principal at Hilo Intermediate and Hilo High Schools, principal of Ke Ana La'ahana, and principal of Keaukaha School. Since 2012, he has served as Kamehameha Schools Hawai'i high school principal.
Performance & Accountability Committee
Lehua Veincent, Chairperson
Roger McKeague, Vice Chairperson
Makalapua Alencastre, Alex Harris, Kama Hopkins and Carl Takamura Committee Members
Administration & Operations Committee
Matthew Kodama, Chairperson
Carl Takamura, Vice Chairperson
Shannon Cleary, Cathy K. Ikeda, Roger McKeague, and Lehua Veincent Committee Members
Applications Committee
Alex Harris, Chairperson
Shannon Cleary, Vice Chairperson
Makalapua Alencastre, Kama Hopkins, Cathy K. Ikeda, and Matthew Kodama, Committee Members